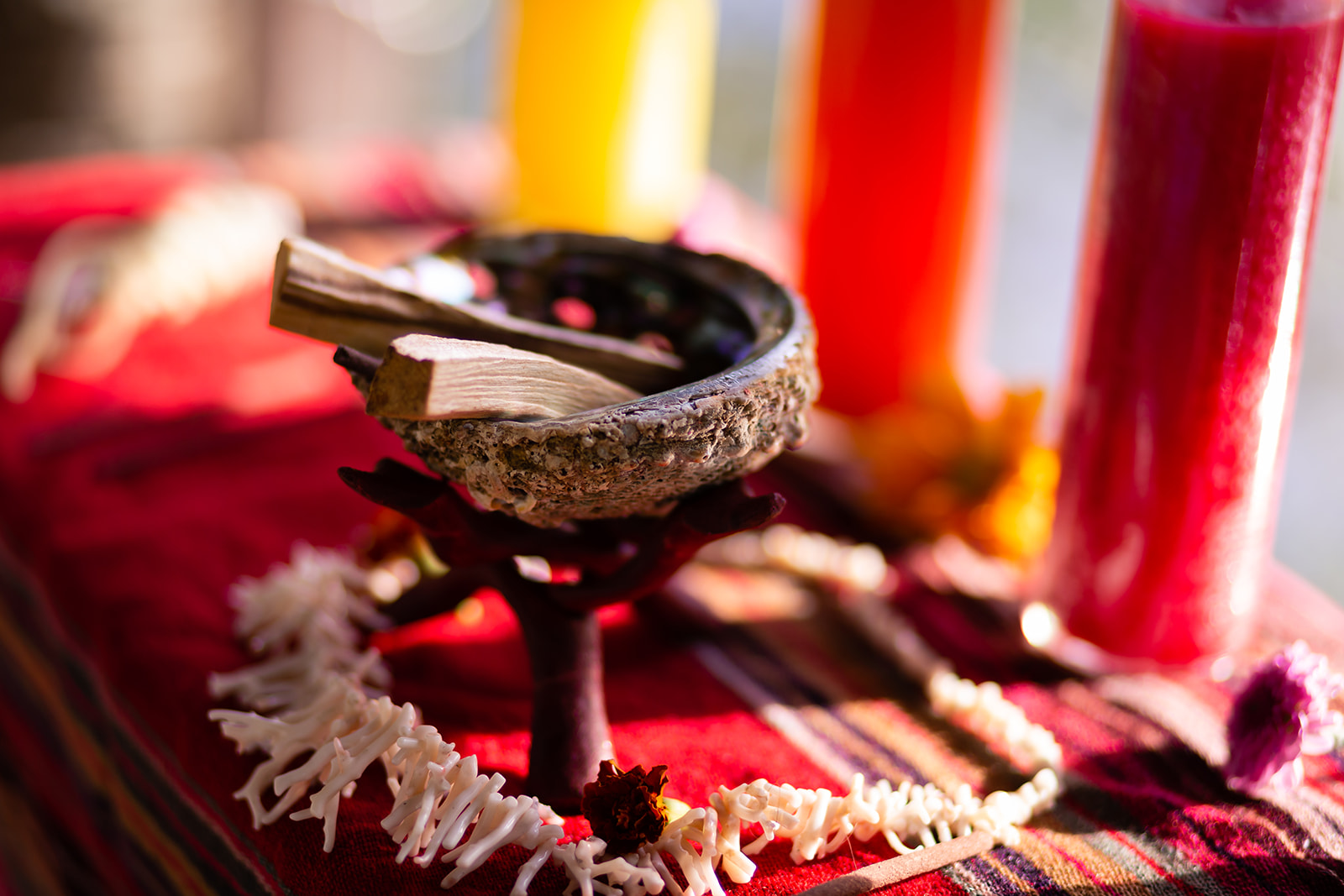 Are you ready to make waves in your creative practice + spiritual business?
CREATIVE KICK 12-Week Coaching is an online program for artists, yogis, therapists, educators, entrepreneurs, and people seeking real change. You will receive personalized support + community engagement to help you to clarify your goals and activate powerful shifts in your work and in your life. Includes
Monthly 1:1 Coaching

Weekly Online Classes

Creative Prompts + Written Feedback

Rituals, Tantra Psychology, Yoga & Meditation
I. Ocean of Purpose
Transpersonal Values & Fear of Indifference
II. Wealth & Energy Investment
Conscious Sleep & Dream Study
III. Finding Your Flow
Freedom & Goddess of Awareness
IV. Self-Love & Business Ritual
Form vs. Function
V. Clarity & Connection
Yoga of Action & Surrender
VI. Waves of Momentum
Vision & Creative Evolution
As a group, our weekly classes will move at a steady pace that holds you accountable with (flexible) homework assignments and written feedback. Creative prompts include poetry, visual art, music, mantra, meditation, yoga, goddess psychology, self-care rituals, energetic and home cleansing.

As an individual, you'll receive monthly phone calls from Maria to help you clarify your goals, identify holes, and recalibrate your approach so you can achieve great things in three months time. Relatable goals include creative projects, professional development, holistic health, and spiritual growth.
Student Testimonials
"Maria's program is so valuable that I wish it was fundamental part of an educational program offered to a wide group of individuals. It brought forth many thoughts and blockages that I needed to feel and work through to be lighter. It also gave me tools to use in the future to continue this process throughout all aspects of my life."
"Maria's teaching helped me come back to my self, to my body, and out of my hyperactive mind. It allowed me to see how I can live and exist in this life through my body and my perception, instead of trying to fit a role I thought I was supposed to be in. I have learned to dive into sensations, learn about them, explore them, and overall know myself more therefore allowing me to experience life with the same curiosity and drive and I am so thankful and excited to learn more."
"Maria's methodology is a true representation of her passions & her gifts. In our work together I was able to cultivate a stronger connection between my mind & my body, and unearth a powerful vision for myself as a creator. As a result, I am infinitely more grounded, not just in my personal practice, but on my journey to self actualization."
"Working with Maria has been incredible. We accomplished in a couple of hours what likely would have taken me weeks to plan and sort through. Maria's holistic approach brought a sense of peace & calm to the process, allowing me to trust myself and the work I do. I've learned so much from working with her and it has given me to confidence to continue to expand my business in a new way."
Dirty Details
Where: Online @ Your Computer
When: Sept 2 ~ Nov 24, 2019 / Weekly online classes live-streamed on Mondays, 7pm EST (Recordings will be available.)
Who: Artists, yogis, therapists, educators, entrepreneurs, and people seeking real change.
How: Tuition $300. Upon completing the contact form below, you will receive a follow-up email from Maria (info@grooveforward.com) to finalize your registration and secure your spot in the program. Limited space available. ** Deadline to apply is August 30. **
Questions? If you're on the fence and want more details, please contact Maria for a free phone consultation.

Apply Now (Deadline: August 30, 2019)